Nishikawa Town, Yamagata - Japan Preschool Exchange
DESTINATION
ABOUT THE PLACE Nishikawa Town, Yamagata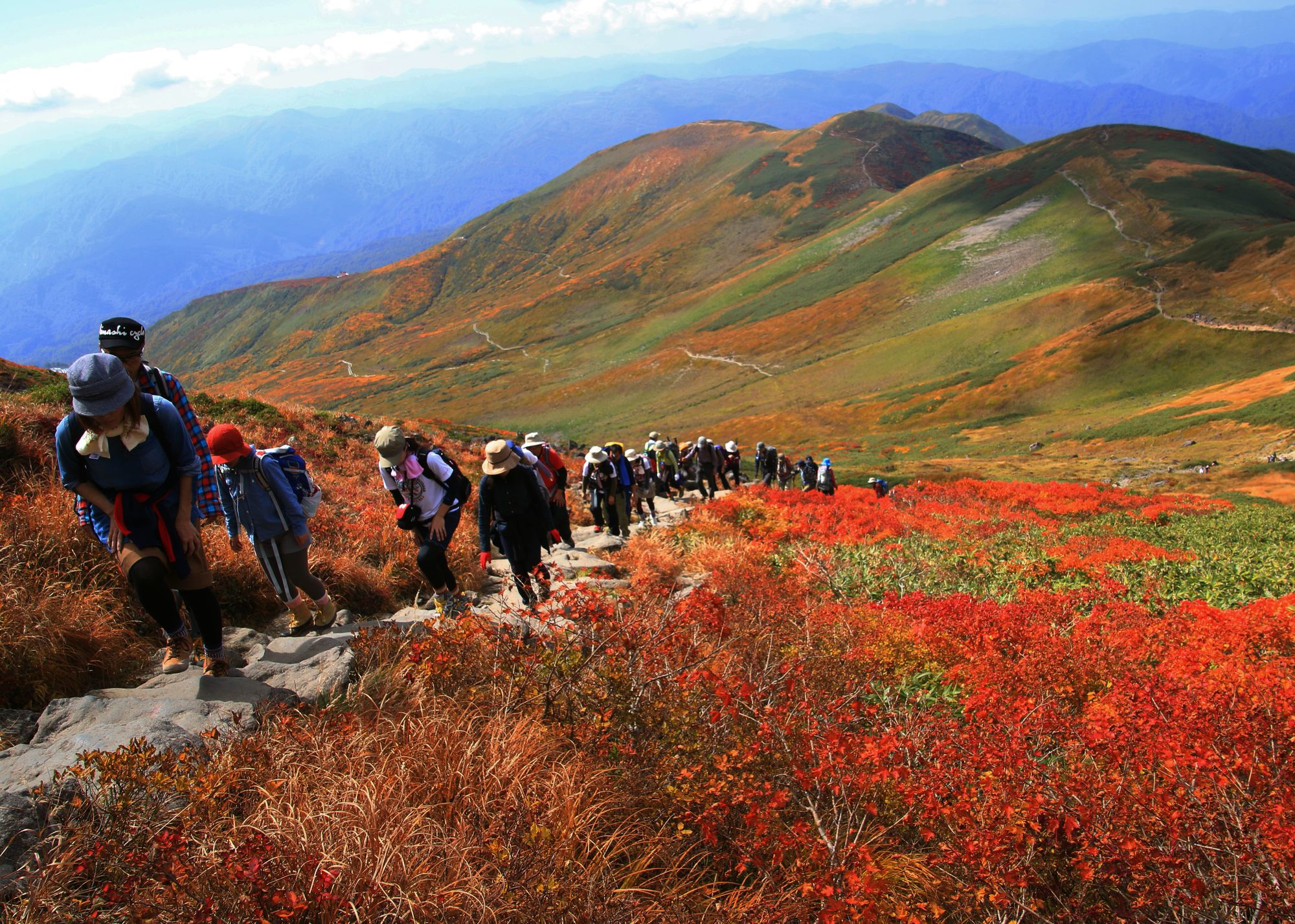 Running around at the foot of Japan's "Mount Gassan"
Located in the heart of Yamagata Prefecture, Nishikawa Town spreads out at the foot of the renowned northeastern peak, Mount Gassan, one of Japan's "Hundred Famous Mountains." Approximately 90% of the town is surrounded by forests, and within the town, you can experience the changing seasons unique to the Tohoku region, all while being enveloped by the abundant natural beauty, including the highly regarded Sagae River, known as Japan's clearest river, flowing through it.
The nearest delicious Yamagata Airport is accessible with flights from Tokyo (Haneda), Osaka (Itami), Nagoya (Komaki), and Sapporo (New Chitose). It's approximately a 30-minute drive from the airport to the town. If you prefer the Shinkansen (bullet train), it's about a 40-minute drive from JR Yamagata Station.
Additionally, Nishikawa Town is famous for being home to the Gassan Ski Resort, where you can enjoy "summer skiing" from April to July, thanks to its status as one of the snowiest areas in the prefecture. As the season nears its end, the weather becomes warmer, allowing you to enjoy skiing and snowboarding in short sleeves.
While the summer skiing slopes are designed for intermediate and advanced skiers, those looking to engage in snow activities with children should consider the "Gassan Snowland," which operates during the winter season. It features simple ski lifts and offers snow play experiences such as tubing, banana boating, and freeriding. Additionally, there are snowmobile cruises and other activities that allow both adults and children to frolic in the snow. This makes it an ideal choice for those who may not be skilled at skiing or snowboarding, as well as for introducing children to the joys of playing in the snow.
Furthermore, for those who love hiking, I recommend the Gassan Hiking experience, which utilizes lifts. Mount Gassan, with an elevation of 1,984 meters, can be a challenging climb for young children. However, by using the lifts, you can ascend to an altitude of 1,520 meters, from where you can enjoy beautiful scenery with just a short walk.
In addition to these activities, you can enjoy family time while feeling close to nature throughout the year. In the summer, you can go canoeing and swimming, while in the winter, there are events like "Snow Ryokan Lights" to attend.
The initiatives in this town began with the introduction by Shonai Bank, Inc.
Nishikawa Preschool
The "Nishikawa Nursery School," where you are studying abroad, boasts a spacious wooden building and a naturally rich playground. The playground, which includes oak trees, mountains, and a garden, allows children to experience the changing seasons, and they can run around with boundless energy.
The pool is also quite spacious, allowing for activities like practicing the butterfly stroke and swimming. Additionally, during the winter, a large snow mountain forms in the playground, providing opportunities for sledding and building snowmen, allowing children to be active and have fun to the fullest.
Furthermore, every Wednesday, an ALT (Assistant Language Teacher) visits the nursery school. They rotate through classes with children aged three and above, singing English songs, dancing, and sharing meals with the children, providing a rich English language experience.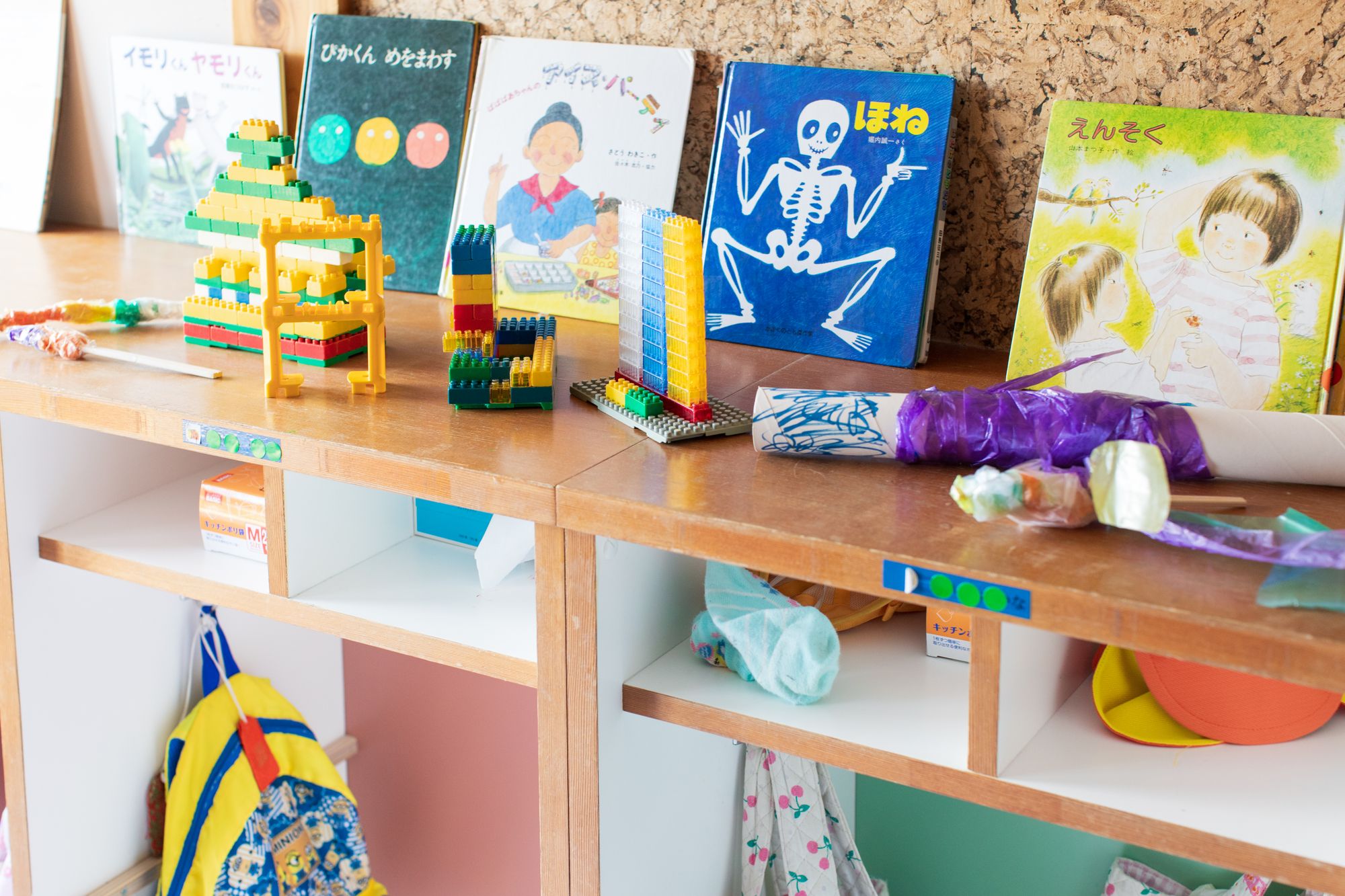 Another distinctive feature of Nishikawa Nursery School is its strong focus on food education. They cultivate crops in the nursery's garden and not only harvest but also cook and consume the vegetables they grow. Additionally, they invite nutritionists to provide food education guidance and have a program called "Tasting Duty" (limited to older children) where nutritionists visit the school twice a month to sample and evaluate the school lunches. These efforts aim to broaden the children's interests and knowledge, creating an environment where they can actively participate in food education.
Nishikawa Community Center AIBE
Our accommodation for this visit is the "Nishikawa Koryu Center Aibe," a community center located just about a 2-minute drive from the nursery school in Nishikawa Town. The facility offers a hall, meeting rooms, a kitchen, a gymnasium, a playground, and is used as a training center by people from both within and outside the prefecture.
The room where you will be staying is impressively spacious, with an area of 25 tatami mats! This means you can run around and have a great time not only within the nursery but also at your accommodation. The facility is equipped with Wi-Fi throughout, allowing you to work not only in your room but also on the second-floor lobby, eliminating the need to commute in search of a coworking space. If you require a private space for meetings or other purposes, you can also reserve a meeting room (for a fee, starting from 440 yen per hour).
Moreover, those participating in the nursery school study program have access to the kitchen facilities. The accommodation is conveniently located in the town center, and there is a supermarket nearby, allowing you to buy local ingredients and cook your own meals. In addition, there is a communal bath within the facility, and it can be reserved for private use, so enjoying a bath with your family is certainly possible.
While the accommodation's bath offers regular hot water, for those who wish to experience a hot spring, I recommend visiting the "Michi-no-Eki Nishikawa" facility, which is about a 4-minute drive away. They have a day-use bathing facility called "Mizusawa Onsen-kan." This place also offers local products for sale, as well as a restaurant and a snack corner, making it ideal for sourcing ingredients and enjoying lunch.
Furthermore, as mentioned earlier, Nishikawa Town is home to Lake Gassan, which is suitable for hosting national-level canoe races. Consequently, there is a training room within the attached gymnasium specifically designed for canoe athletes. After receiving training on how to use it, anyone can access this facility, so if you are interested, please do not hesitate to inquire at the reception (note that there is a fee, starting from 330 yen for 2 hours).
About Preschool
| | |
| --- | --- |
| Name of Nursery | Nishikawa Preschool |
| Official Website | Nishikawa Nursery School Official Website |
| Address | 1294 Oaza Ami, Nishikawa-cho, Nishimurayama-gun, Yamagata Prefecture |
| Nursery Capacity | 170 children |
| Accepted Age Groups | 2-year-olds, 3-year-olds, 4-year-olds, 5-year-olds |
| Drop-off Time | 08:30 AM - 09:00 AM |
| Pick-up Time | 04:00 PM - 04:30 PM |
| Extended Care | Not available |
| Meals | Provided |
| Allergy Support | Not available |
| Attire | Casual clothing |
| Distance to Nursery from Accommodation | Approximately 1.7 km (2 minutes by car / 18 minutes on foot) |