Sado City, Niigata - Japan Preschool Exchange
DESTINATION
ABOUT THE PLACE Sado City, Niigata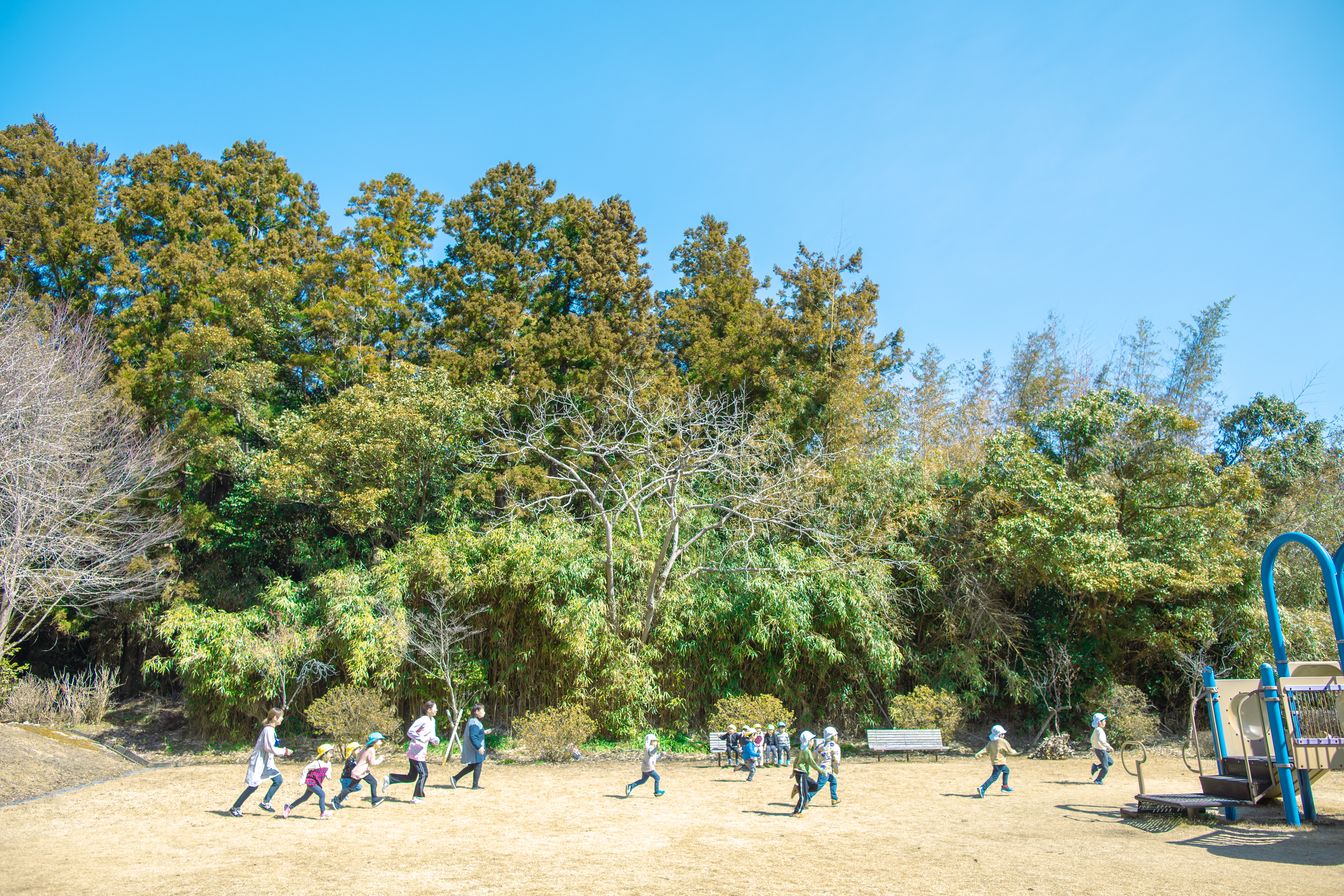 Located just a 2.5-hour ferry ride away from Niigata, Sado Island is Japan's largest remote island where international protected birds, such as the "toki," coexist with people. It is a place where rich nature and diverse cultures thrive in daily life, with the anticipation of the Sado Kinzan (Sado Gold Mine) being designated as a World Cultural Heritage site. Sado Island boasts 1,000-meter-class mountains, fertile plains known for rice cultivation, bountiful fishing grounds, and all the essentials for living compactly. It is an independent and attractive island.
The agricultural products cultivated in its rich natural environment and Sado Island's unique climate include a variety of items, such as rice, Okesa persimmons, Le Lectier pears, mandarins, and apples. These products are of high quality, contributing to a rich culinary culture on the island.

ABOUT PRESCHOOL Sawane Preschool
It is a small preschool with a capacity of 40 children. It is located in a place close to the sea, rice fields, and Mount Uyama. We place great importance on observing and raising creatures in the area around the nursery and learning about the interaction with small lives through those experiences.
Sawane Preschool (Japanese page)
Childhood Adventures Fostering a Love for Nature
A special experience awaits you during your 1 to 2 weeks at "Sawane Preschool" while the preschool exchange. Let's introduce you to the activities and experiences you can look forward to here.
Learning
At Sawane Preschool, we engage children's sensibilities and intelligence through activities and play. First and foremost, we embrace and acknowledge children just as they are. Then, using the child's own insights and activities as a starting point, teachers support what the child wants to do and consider, 'What can this experience lead to? What aspects will develop as a result?' while fostering further expansion of that play."
Playing
Here, it's not very common for everyone to start something all at once. Every day follows an 'original schedule.' You can immerse yourself in something you like in your favorite spot or spend your time changing locations as you please. However, at first, children who started playing scattered inside and outside the nursery may find themselves, without realizing it, coming together as one to create something. The excitement of not knowing what's waiting continues for a long time.
A Day at the Preschool
Apart from lunch and naptime, children are free to play as they please at "Sawanen Nursery." Let's highlight some of the distinctive activities at the nursery."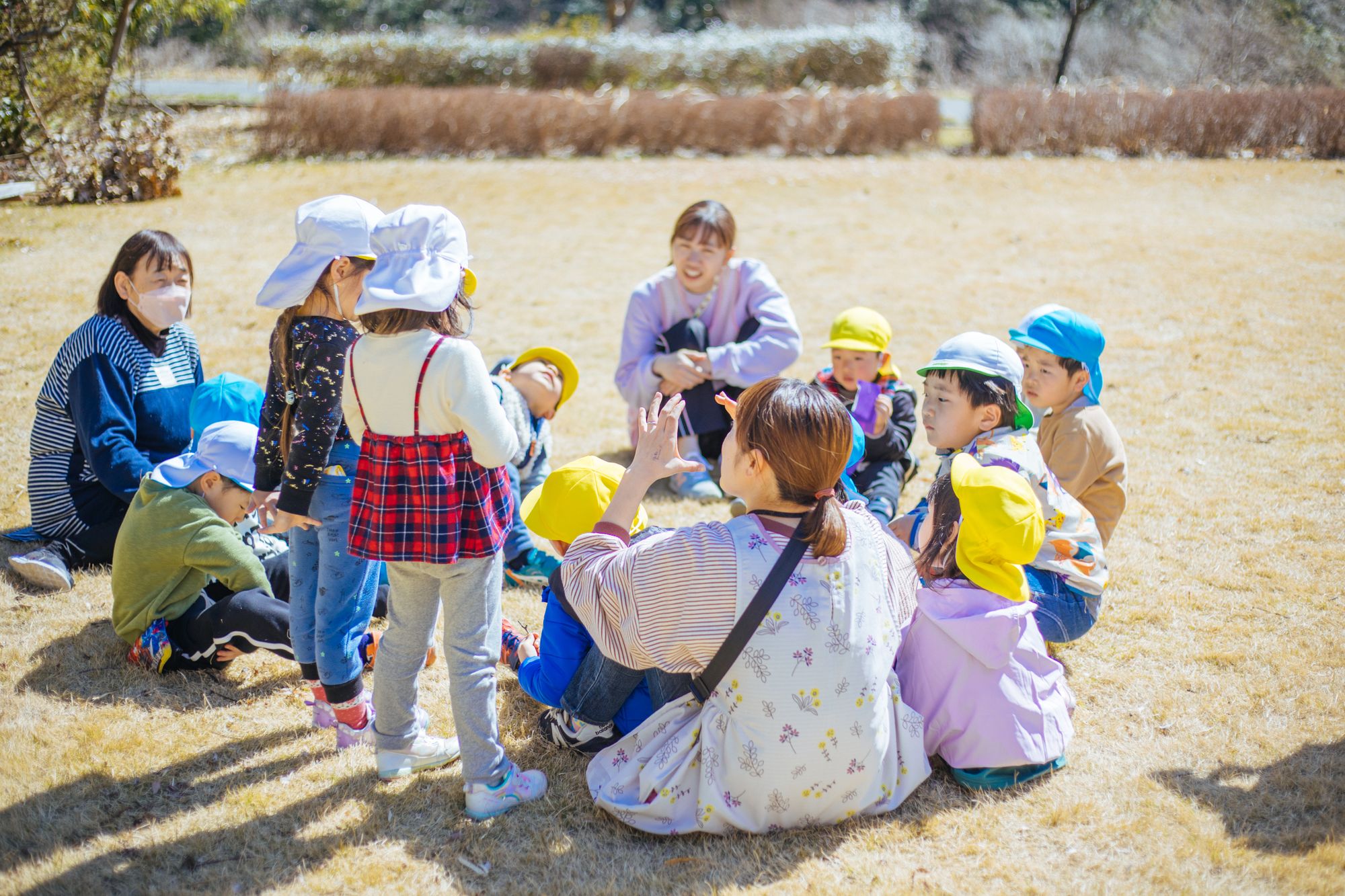 Morning Discussion: "What Are We Doing Today?
In the morning, children gather to discuss, "What will we do today?" First, they decide whether they'll engage in "outdoor play" or "indoor play." The outdoor enthusiasts head to the nursery's garden or the adjacent park, while those indoors may participate in activities such as Kapla blocks or creative play, each enjoying a day of self-directed activities.
Playing Together Regardless of Age
The nursery promotes interaction across different age groups, rather than confining activities to specific classes. Children of various ages mix and play together, learning from one another.
Learning from the Island's Abundant Nature
They explore the mountains and the sea, capturing and observing creatures like insects, fish, and shrimp. Sometimes, there are planned outings to historical sites like the "Sado Gold Mine" or opportunities to watch traditional performing arts like taiko drumming."
Food Education: Connecting with Producers and Ingredients
The preschool emphasizes 'food education,' encouraging children to interact with producers and various food ingredients. We have a dedicated chef at the nursery who conducts cooking workshops with a focus on ingredients that pique the children's interest. Additionally, we engage in activities such as buying vegetables from local farmers and markets.
Family Time in the Community
A Rich Island Often Referred to as a 'Microcosm of Japan'
For families embarking on the Japan Preschool Exchage, both an appealing 'place to live' and 'a place to work' for parents are available. Let us introduce you to the living environment on Sado Island
Living
Located approximately a 5-minute drive from the nursery, you'll find 'Le Bleu Sado SAWANE,' a standalone rental accommodation.
'Le Bleu Sado SAWANE' offers comfortable rooms created by renovating a two-story traditional Japanese house. You can enjoy beautiful views of the sea. The Sawane area enjoys relatively mild weather and calm seas throughout the year, making it a comfortable location for a relaxing walk on the sandy beach whenever you feel like a change of scenery.
Working
You can choose your workspace from a total of three rooms, with an attractive ocean view in the living area. Local supermarkets and commercial facilities are conveniently located just a 10-minute drive from the accommodation, making it easy to obtain everyday necessities. We also recommend taking a cooking break in the retro and atmospheric dining kitchen. Additionally, you have the option to include a rental car if needed.
Sado Island Living Experience
We'll provide you with unique local workspace information, shopping tips, and recommendations for unforgettable holidays in the area.
Office with a Sauna in a Traditional Storehouse
Just a 6-minute drive from the accommodation, you'll find a co-working space on the second floor of one of Sado's popular hostels. This facility also features an authentic Finnish-style sauna, and there are package discounts available. For more details about Hostel Perch, click here.
Hostel Perch (Japanese page)
Encounter Nature and Wild Birds Throughout the Seasons
Sado Island is the only place in Japan where people and crested ibises (Toki) coexist in a rich natural environment. The charm lies in the scenic beauty that changes with each season and the pleasant atmosphere of the Sawane region, where wild Toki birds stay.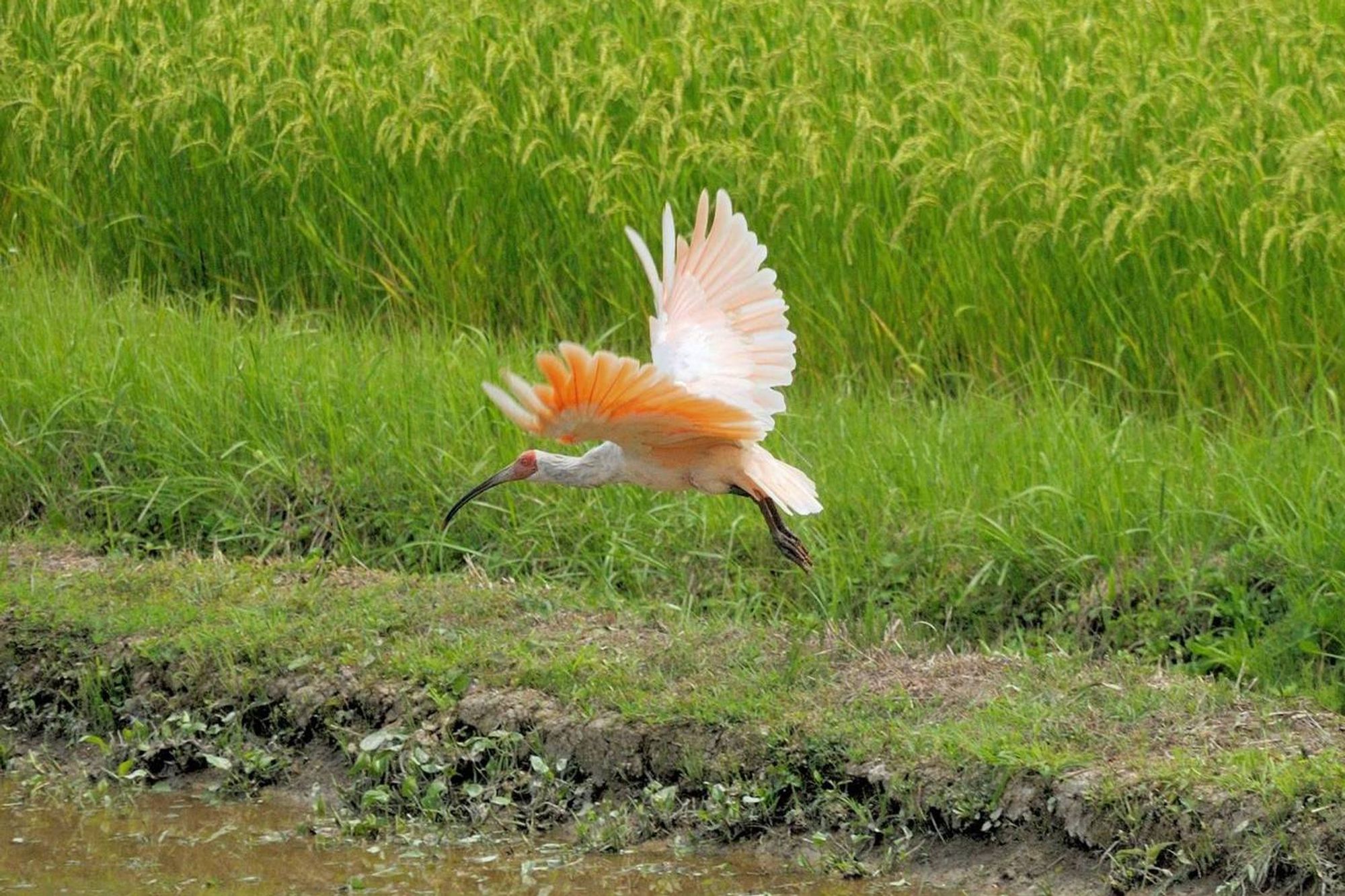 Enjoy Fishing with Your Family
On your holidays, how about enjoying some 'family fishing' while immersing yourself in nature? At 'Yamadaya Tackle Shop' run by fishing expert Mitsui, you can even find recreational fishing boats for activities like black porgy fishing.
Yamadaya (Japanese page)
APPLICATION & INQUIRIES
Please feel free to contact us by filling out the form for any inquiries or applications you may have. We are here to assist you.