Shonai Town, Yamagata - Japan Preschool Exchange
Japan Preschool Exchange
Japan Preschool Exchange is an exchange program that connects your families to Japanese local communities
With our Japan Preschool Exchange, your family has an opportunity to stay in a region in Japan for app. 1-3 weeks while your children attend local preschool. Our program allows your family to immerse in the daily life of Japan experiencing a "living" local life that goes beyond typical tourism.
For your child, this program provides a chance to explore the great outdoors during their early years and grow up in a nurturing environment, both physically and mentally. For parents, it offers a range of possibilities, allowing them to work and raise their children with greater flexibility. And for rural communities, it brings in families and contributes to the local economy.
DESTINATION
ABOUT THE PLACE Shonai Town, Yamagata
At the Hometown of Delicious Rice, Nurturing Curiosity
Located in the heart of the Shonai Plain, Shonai Town is known as the "Hometown of Delicious Rice." It offers a variety of natural experiences and seasonal ingredients, alongside the ever-changing beautiful rice paddy landscapes. In spring, you can enjoy rice planting, while summer brings vegetable harvesting, and autumn is the time for rice harvesting and sweet potato digging. Winter offers opportunities for snow play and more. The town's appeal lies in its diverse natural experiences and the enjoyment of seasonal ingredients.
Shonai Town is easily accessible from the Tokyo metropolitan area, with four daily flights from Haneda Airport to the nearest Shonai Airport. It's just a 20-minute drive from the airport to the town. Furthermore, Shonai Town is conveniently located, bordering cities like Tsuruoka and Sakata, as well as the Mogami area, making it a practical choice for both tourism and daily life.
ABOUT PRESCHOOL
Colorful Preschool
The educational philosophy of "Colorful", the preschool where this exchange program will take place, is to "expand capabilities and build self-confidence." In an open and nurturing environment, the kindergarten supports children in their new experiences, both within the kindergarten grounds and through engagement with the local community, emphasizing opportunities for experiencing joy.
Within the kindergarten, children can engage in various activities such as growing and harvesting vegetables, participating in apple pollination and harvesting on local company premises, and enjoying winter activities in the naturally abundant environment. Through play, they discover, experience awe, and cultivate the ability to live as themselves.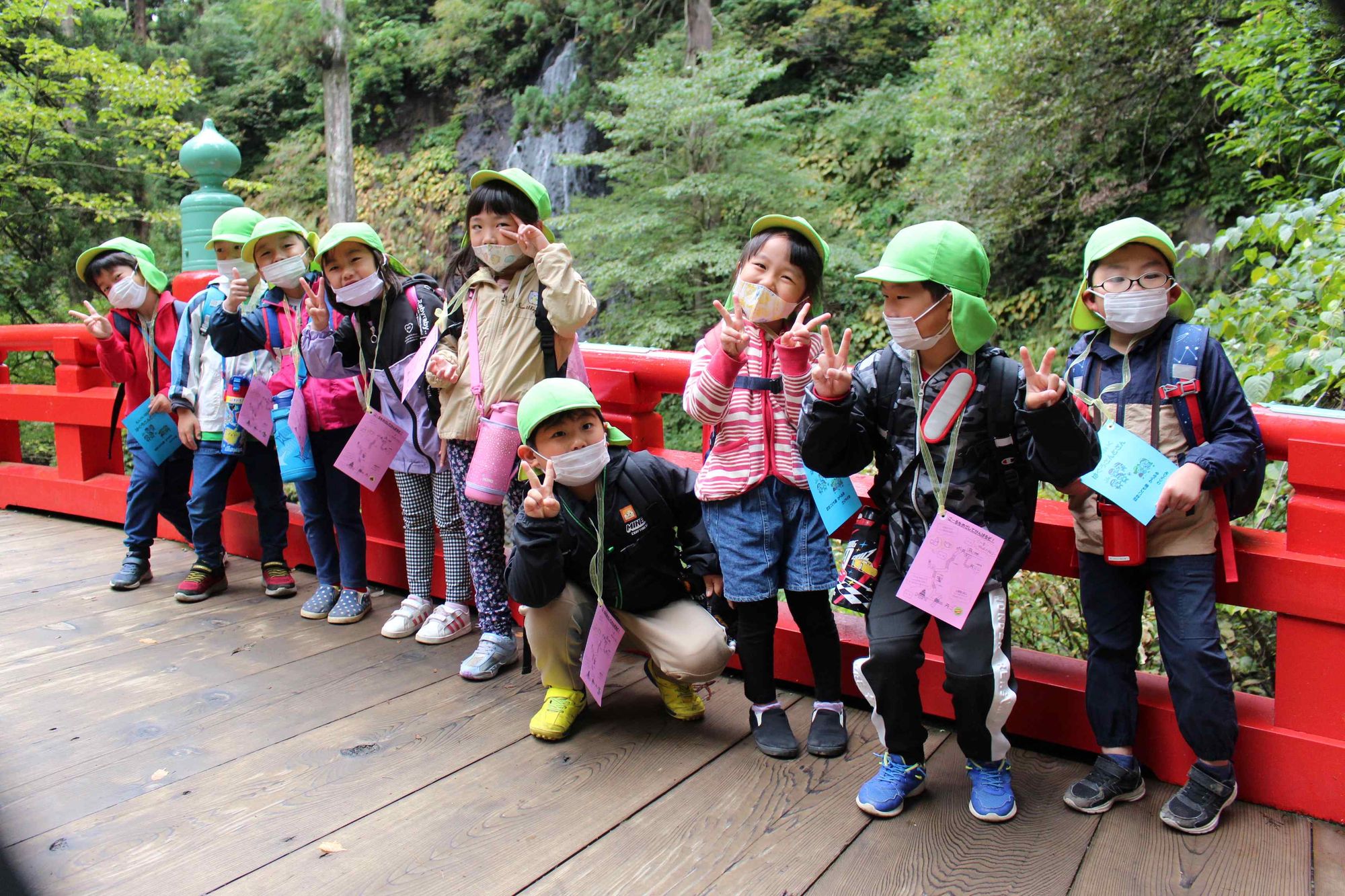 Here is a scene from the preschool's garden, where they are harvesting sweet potatoes. In the autumn, they will roast these sweet potatoes and enjoy them together.
Here is a glimpse of the sports day that takes place in September. During the sports day, they perform a cool dance using flags. The spacious kindergarten yard resembles a park, allowing everyone to run around freely and with enthusiasm.
Here is a glimpse of playing in the snow. They are making snowmen, sledding, and even diving into the snow. When winter arrives, the fields around them are covered in snow, creating a beautiful snowy landscape.
Kappei-kun, the mascot of "Colorful," is also looking forward to welcoming everyone!
AMARUME Guest House - Mokkehouse
Our accommodation is a handmade guesthouse created by renovating a 50-year-old traditional farmhouse. For your stay, you can rent the entire house, allowing your family to enjoy a spacious and private experience without worrying about the surroundings.
This guesthouse is owned by a rice farmer, and as a special treat, you can enjoy unlimited servings of Shonai rice cultivated by the owner! Additionally, during the rice planting and harvesting seasons, you may have the opportunity to experience riding on rice planting machines or combine harvesters, offering a unique firsthand experience related to the region's rice production.
Please note that not all requests can be accommodated, so we recommend consulting with the owner for specific arrangements.
Here is the living room area. Inside, you will find a projector and a screen. Since the bedrooms are separate, it provides peace of mind when you and your spouse want to work in separate rooms.
The kitchen is equipped with a variety of cooking utensils and seasonings, making it easy to prepare meals as soon as you buy local ingredients from nearby farmers' markets or supermarkets. There's also a clay pot available, so be sure to try the freshly cooked Shonai rice for a truly delightful experience.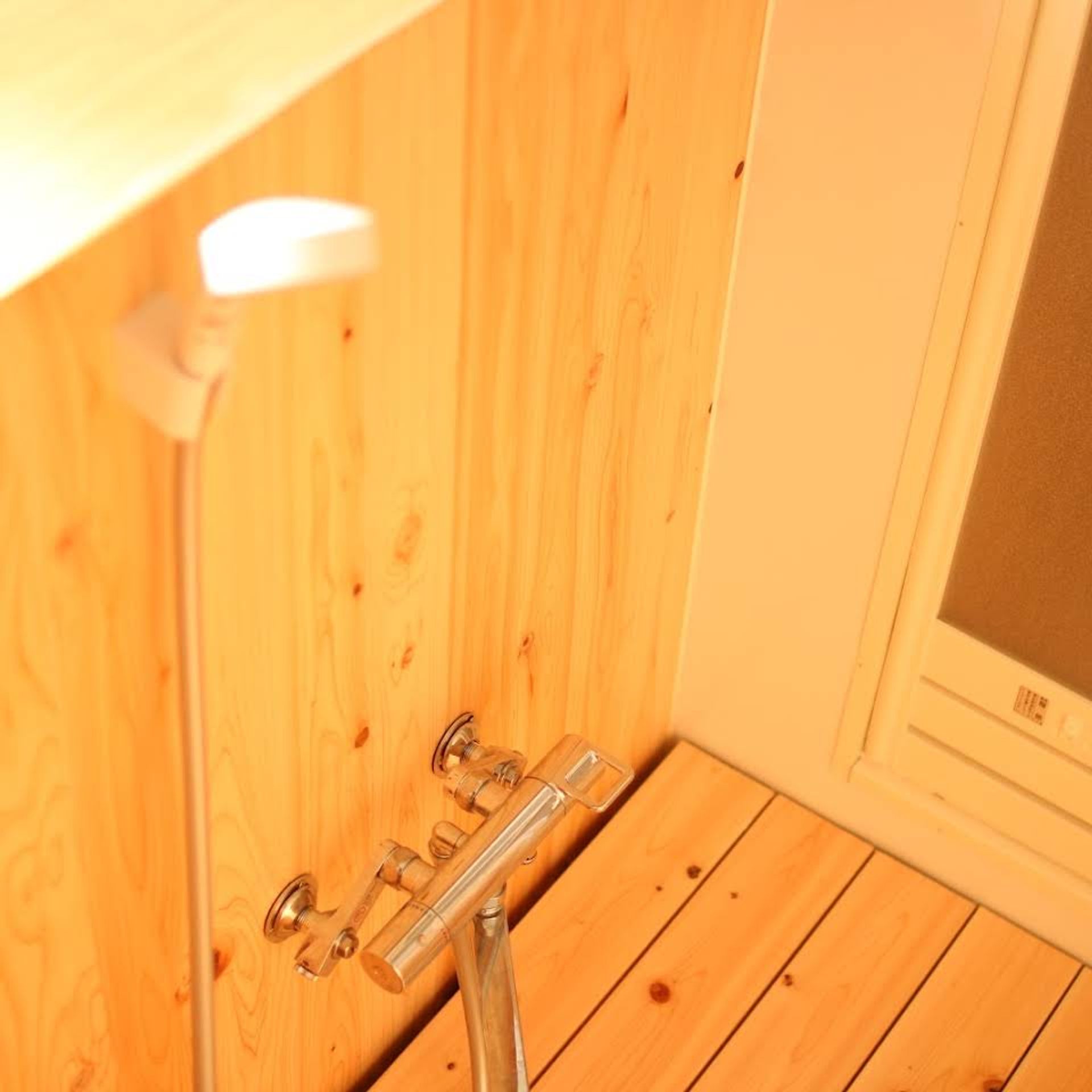 Tachiyori 3rd Floor Co-Working Lounge

(13 minutes by car from the accommodation) For those participating in the nursery school program, you can also use the Kitchihike office on the 3rd floor for rent, providing a comfortable environment for telephone conferences and other activities.
Gallery Onsen-machi Yu

(7 minutes on foot / 3 minutes by car from the accommodation) Onsen Co-Working: Weekdays 9:00 AM to 5:00 PM, unlimited access to hot springs and saunas for 1,000 yen per day.
【Experiences Available at the Accommodation】
Mid-April to Early May:Rice Planting Machine Ride Late September to Early October:Combine Harvester Ride
Please note that availability may vary. For more details, please inquire.